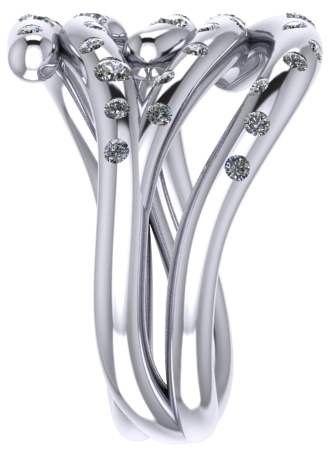 Style #417-186 (Click Style # For Pricing)
A branch style ring. This ring takes a lot of small stones of different sizes and incorporates them into a nice design.
Stones can be different kinds and colors. We have made this as a mother's ring with different branches representing different branches of the family and children.
Ring can be made in silver, gold or platinum and adjusted to accommodate stones you may have.